Omega Marketing for all of your Internet Marketing Projects
Clients Testimonials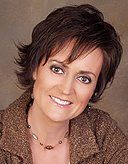 "I am pleased to inform you of additional interest in the progress at Noble Industries. Our successful growth has brought about interest from several elected officials. As you recall last year the mayor and several local officials came for a tour. With our marketing efforts, our internet presence & involvement with the City of Noblesville, others are beginning to take notice and want to know about our success in these uncertain economic times."
Brenda Snyder
~Vice President of Sales/ Noble Industries, Inc.
Why US?
Omega is a Florida SEO and Digital Marketing agency based in Boca Raton and Miami Fl. Our services will provide you with everything you need to establish a very successful online presence. We can help to increase the traffic flow to your website as well as attract new customers.
Improve your rankings and get to the top of Google. Create new content and branch out into the world of social media. As a Florida SEO
and Florida Marketing company with over 12 years experience, we can help your business to reach its full potential, and fast.